Exclusive Lessons with Prof. "little" Tony Pacenski and training with members of the BJJ Revolution Team and Carlson Gracie Jiu-Jitsu Team.

---
About Prof. "little" Tony Pacenski -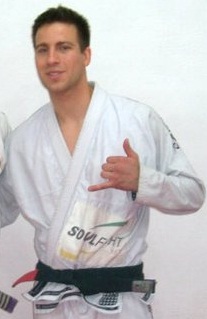 Anthony, "little" Tony, J Pacenski Jr is a Brazilian Jiu-Jitsu black belt under, Carlson Gracie black belt and World Champion, Rodrigo Medeiros. He has over 15 years experience in Grappling and Brazilian Jiu-Jitsu, and has won many major titles in Brazilian Jiu-Jitsu such as the 1996 International Gracie Jiu-Jitsu Hawaiian Championships and 1998 Gracie Jiu-Jitsu National Championship. He has a three time competitor in the (Mundials) World Brazilian Jiu-Jitsu Championships held in Rio de Janeiro , Brazil.

Tony has been taught by many of the top Jiu-Jitsu instructors in the United States and Brazil, and for over a decade has worked as a Brazilian Jiu-Jitsu instructor. In his pursuit to improve as a teacher, Tony spent two years in the Gracie Jiu-Jitsu instructor program in Torrance, California. He graduated from West Chester University of Pennsylvania with a bachelor's degree in Education and a master's degree in Education from Concordia University of Southern California Irvine.

Tony teaches martial arts seminars across the United States & abroad; and, additional group and private classes at the BJJ Revolution Team-Redondo Beach Academy. Today, "little" Tony is known for his detailed and well-organized instruction, which is showcased in the FAIXA PRETA SERIES & BJJ SEMINAR SERIES!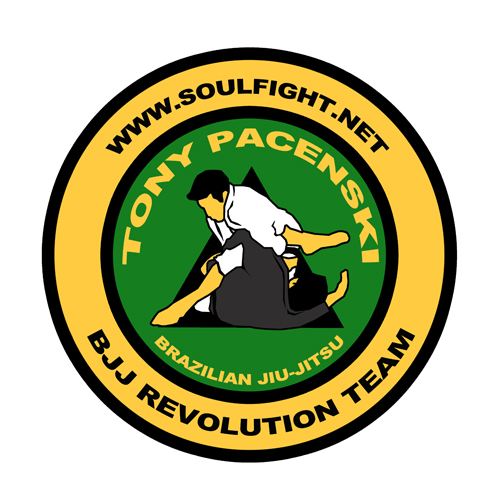 Brazilian Jiu-Jitsu Road to Black Belt--11 years!

Blue Belt 1995-1999 (Instructors: Relson Gracie, Royce Gracie, Rorion Gracie, Helio Gracie, Carlos Henrique Caique Elias, Phillip Migliarese & Steve Maxwell)

Purple Belt 1999-2001 (Instructors: Relson Gracie, Saulo Riberio and Steve Maxwell)

Brown Belt 2001-2006 (Instructors: Saulo & Xande Riberio, Regis Lebre & Rodrigo Medeiros)

*Black Belt awarded under, Carlson Gracie Black Belt, Rodrigo Medeiros. October 28, 2006

1st Degree Black Belt awarded under Rodrigo Medeiros. February 26, 2010

Soulfight.net 2004-2011 All Rights Reserved